International Certificate Course in Cell Biology: Welcome to the comprehensive Certificate Course in Cell Biology, brought to you by ACME Research Solutions—a name synonymous with scientific excellence and innovation in the field of biological sciences. This course is specifically designed to offer an in-depth understanding of cell biology, coupled with hands-on experience through our meticulously crafted study materials and protocols. Whether you're a budding scientist or an established researcher in Genetic Toxicology, Pharmaceutical Science, or broader scientific fields, this one-week intensive course will elevate your understanding of cellular mechanisms to a more advanced level.
---
International Certificate Course in In Vitro Toxicological Assays and Cell Biology
Cutting-Edge Curriculum
Our course content is meticulously crafted by experts in cell biology and Pharmaceutical Science, ensuring you receive a comprehensive and up-to-date education.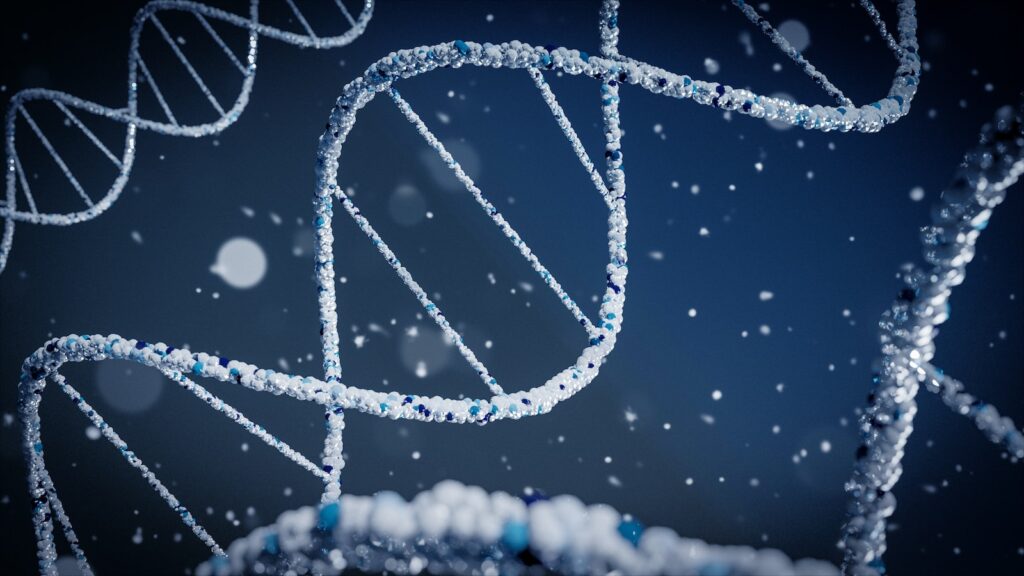 Blended Learning Experience
We offer a unique blend of study materials, protocols, and online lectures to facilitate multi-faceted learning.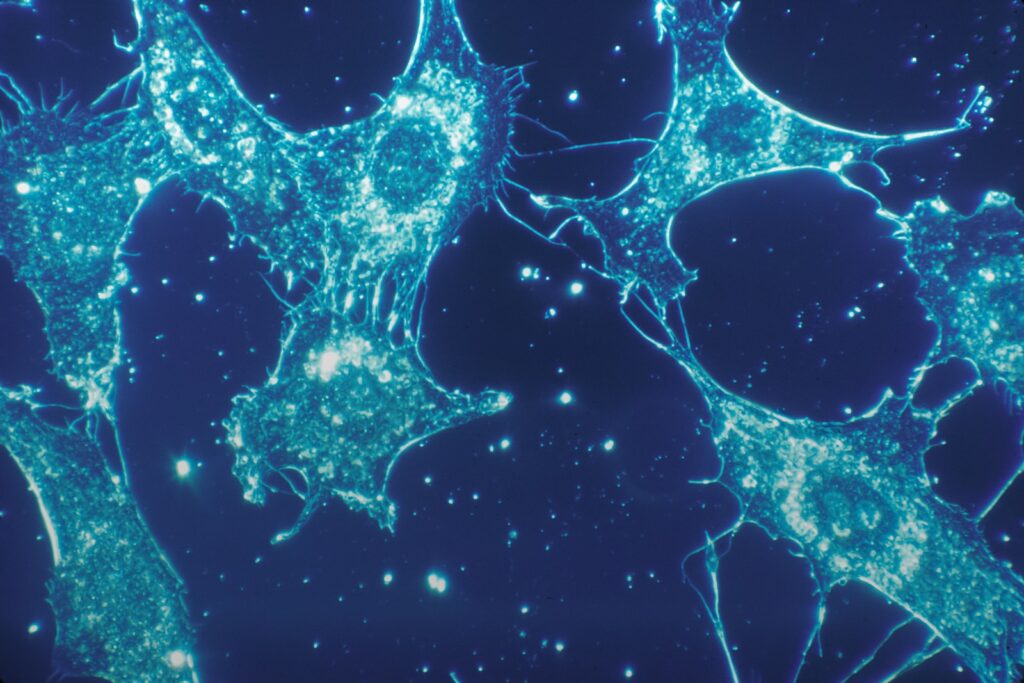 Significance of the Course
Our Certificate Course in Cell Biology is fully accredited, adding significant value to your professional portfolio.

---
Course Duration: One Week
Modes: Study Material, Protocols, and Online Materials
---
A Revolutionary Collaboration with GISBLab, Alaska, USA
Embark on a transformative journey in pharmaceutical sciences through our groundbreaking Cell Biology course, now supercharged by an exclusive collaboration with the esteemed Genomic Informatics & Structural Biology Lab (GISBLab) in Alaska, USA. Witness the fusion of American Cell Biology expertise with global scientific innovation.
Key Benefits:
Global Synergy: Experience the pinnacle of scientific collaboration as East meets West, uniting the best of both worlds in cell biology.
American Excellence: Immerse yourself in the cutting-edge methodologies and protocols that have set American Cell Biology at the forefront of scientific discovery.
GISBLab Collaboration: Gain unparalleled access to world-class resources and mentorship from GISBLab, a leading international lab specializing in Genomic Informatics & Structural Biology.
International Credentials: Elevate your professional standing with a certificate that bears the weight of an international collaboration, making you a global asset in pharmaceutical sciences.
Transcontinental Networking: Forge invaluable connections with industry leaders and researchers from Alaska to Asia, opening doors to international research projects and career opportunities.
Pioneering Research: Be part of a revolutionary educational experience that integrates the latest American advancements in cell biology into pharmaceutical sciences, setting new industry standards.
Quality Meets Innovation: Benefit from a curriculum that not only adheres to ISO and GLP standards but is also enriched by GISBLab's innovative research methodologies.
The Future is Now: This isn't just a course; it's a launchpad for the next generation of pharmaceutical pioneers, fueled by international expertise and cutting-edge American Cell Biology.
---
Why Choose ACME Research Solutions for Cell Biology?
Scientific Expertise: Decades of experience in cutting-edge research.
Industry Relevance: Our curriculum aligns with the latest trends in cell biology, ensuring you are industry-ready.
Blended Learning: A mix of study material, protocols, and online resources for a holistic educational experience.
SEO-Optimized Content: To facilitate easy access and wider dissemination of knowledge.
---
Course Overview- Certificate Course in Cell Biology
Modules Included:
Cell Structure and Function: Delve into the anatomy of eukaryotic and prokaryotic cells, and understand the functionality of organelles.
Cell Signaling and Communication: Explore the biochemistry behind cell-to-cell communication via signaling pathways.
Cell Metabolism: Gain insights into cellular respiration, anabolism, and catabolism.
Cell Division and Reproduction: Understand the critical steps in mitosis and meiosis, and their biological significance.
Molecular Techniques in Cell Biology: Learn various molecular biology protocols to study cellular phenomena.
Hands-on Protocol Session: Interactive online lab sessions demonstrating key protocols in cell biology.
Pharmaceutical Science: Integration with Pharmaceutical Science
Guidelines: ISO guidelines, GLP guidelines and Test protocols
---
Course Features: Certificate Course in Cell Biology
High-Quality Study Material: Authored by experts in the field and as per the guidelines of ISO and GLP.
Protocols: Step-by-step guidelines for commonly used cell biology methods such as PCR, Western Blotting, and RNA isolation.
Online Lectures: Led by industry experts, these interactive sessions will facilitate in-depth discussions and Q&A.
Assessment: End-of-course exam to gauge your understanding and skill level.
---
Unlock Career and Research Potential with Cell Biology in Pharmaceutical Sciences
Cutting-Edge Knowledge: Stay updated with the latest in cell biology.
Skill Enhancement: Master protocols applicable to pharmaceutical research.
Career Advancement: Boost your portfolio with an accredited certificate.
Industry Relevance: Align your skills with current industry needs.
Networking: Connect with experts and peers in the field.
Quality Assurance: Learn methods that meet ISO and GLP standards.
Flexible Learning: Enjoy a blend of online and hands-on sessions.
Comprehensive Assessments: Gauge your theoretical and practical skills.
Continued Learning: Access materials post-course for ongoing development.
Benefits for Students and Faculty
---
Target Audience: Certificate Course in Cell Biology
This course is designed for:
Researchers in Genetic Toxicology and Pharmaceutical Science
Undergraduate and Postgraduate students in Life Sciences
Science educators
Industry professionals in Biotech and Pharma sectors
---
Enrollment Process- Certificate Course in Cell Biology
Fill the online application form.
Submit your resume and statement of purpose.
Confirmation email will be sent upon selection.
---
Integrating Cell Biology into Pharmaceutical Sciences
Leverage ACME's one-week intensive Certificate Course in Cell Biology to advance pharmaceutical research and development. Gain insights into cellular mechanisms for improved drug efficacy, targeted therapies, and toxicological assessments. Ideal for professionals in Genetic Toxicology and Pharmaceutical Science.
Integration into Pharmaceutical Sciences
---
FAQs- Certificate Course in Cell Biology
Who are the instructors for this course?

Our instructors are renowned experts in the field of cell biology, many of whom hold Ph.D. degrees and have years of research and teaching experience.

Is this course suitable for beginners?

The course is designed to accommodate learners at various levels. While some background in biological sciences is beneficial, the course modules start from foundational principles.

How are assessments conducted?

Assessments include an end-of-course exam, as well as intermittent quizzes and practical tests based on protocols. These are designed to evaluate both your theoretical understanding and practical skills.

Is there a certification exam?

Yes, at the end of the course, you will undergo a certification exam. Passing this will earn you the Certificate in Cell Biology from ACME Research Solutions.

What are the technical requirements for this course?

A stable internet connection and a device capable of streaming video content are essential for accessing online lectures and materials.

Are the study materials accessible after course completion?

Study materials and protocols are available for a limited time after course completion, allowing for continued self-paced learning.

What is the course cancellation policy?

Cancellations are allowed up to 48 hours before the course start date, with a full refund. Post this period, certain cancellation charges may apply.

How will this course benefit my career?

This course will provide you with both theoretical knowledge and practical skills in cell biology, thus making you a more competitive candidate in academic research, pharmaceutical science, and related fields.

Do you offer group discounts?

Yes, we provide group discounts for educational institutions and organizations looking to enroll multiple participants.

Is the course content updated regularly?

Absolutely. The molecular underpinnings of cell biology are continuously evolving. We regularly update our course content to include the latest scientific advancements.

What kind of support can I expect during the course?

We offer dedicated support through discussion forums, email, and scheduled consultation hours with instructors.

Is there a practical component involved?

Yes, the course includes hands-on protocol sessions that will be conducted through interactive online labs.

What payment methods are accepted?

We accept multiple payment methods including credit cards, debit cards, and bank transfers.

Can I download the course materials?

Download options are available for certain course materials, while others may be accessed exclusively through our online platform.

Are there prerequisites for enrolling in this course?

While there are no strict prerequisites, a foundational understanding of biological sciences will enhance your learning experience.
---
Contact Us
For more information or queries, feel free to reach out to us at:
Email- info@acmeresearchlabs.in,
dryogeshkumar@acmeresearchlabs.in
Phone- 01234-357416
---
International Certificate Course in Cell Biology